Signal Processing lighted button indicates that this is an active alarm processing workstation

There will be no more operators processing signals in your alarm group.
Are you sure you wish to close the processing form?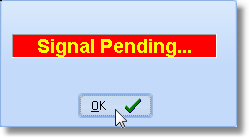 Signal Pending alert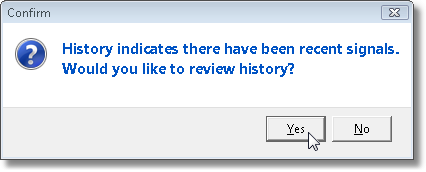 Answer Yes to have the Signal History Form displayed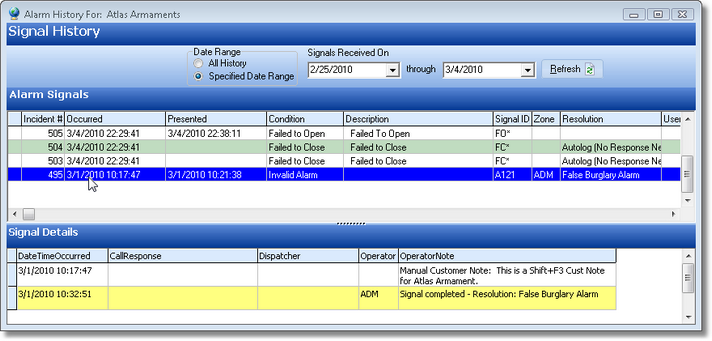 Previous Signal History for incoming alarm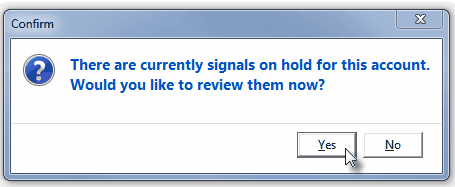 Answer Yes to display the Signal On Hold Form
Signals On Hold Form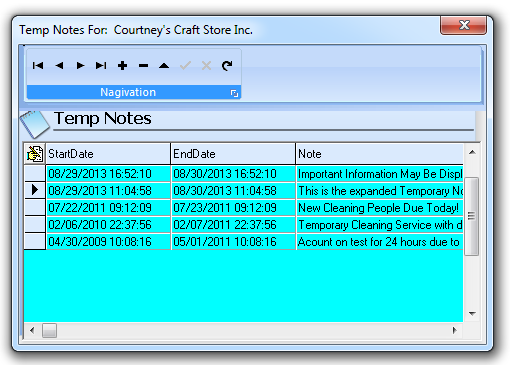 Active Temp Note (within Date & Time range for display) boldly displayed

Look Up buttons and special Fields on the Signal Processing Form

Unverified Zones - This button opens the Unverified Zones dialog which is a maintenance Form that may be used to cancel all Test Status codes, or to selectively remove specific CSID Zones from a Waiting ("W") Test Status for the current CSID (the Unverified Zones feature and it's related Zone Test Verification Report will become available only when the VerifyZones option is set to True ("T") in the Company Settings Form).

Dealer: - If this Subscriber is being monitored for another Alarm Dealer, this is that Dealer's Name.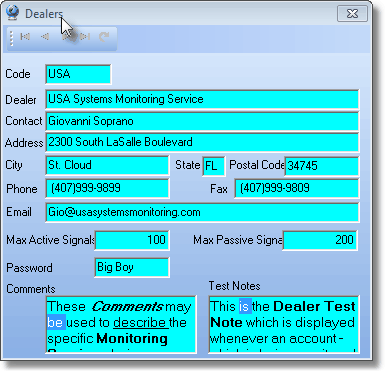 Panel: - This is the Control Panel identified for this Subscriber in the Subscriber Panel(s) section of the Central Station Data Form.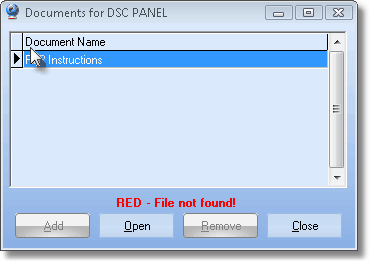 Sec.: - If this Subscriber has a Security Company identified that can provide Emergency Response, this is that Security Company's Name.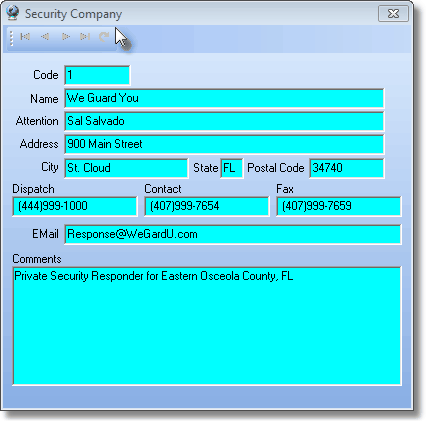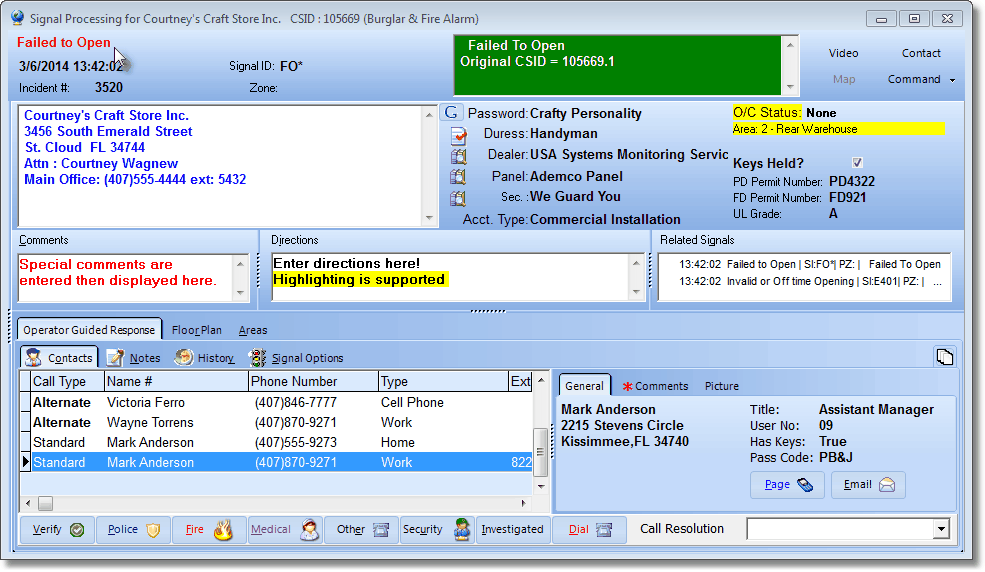 Signal Processing Form with Operator Guided Response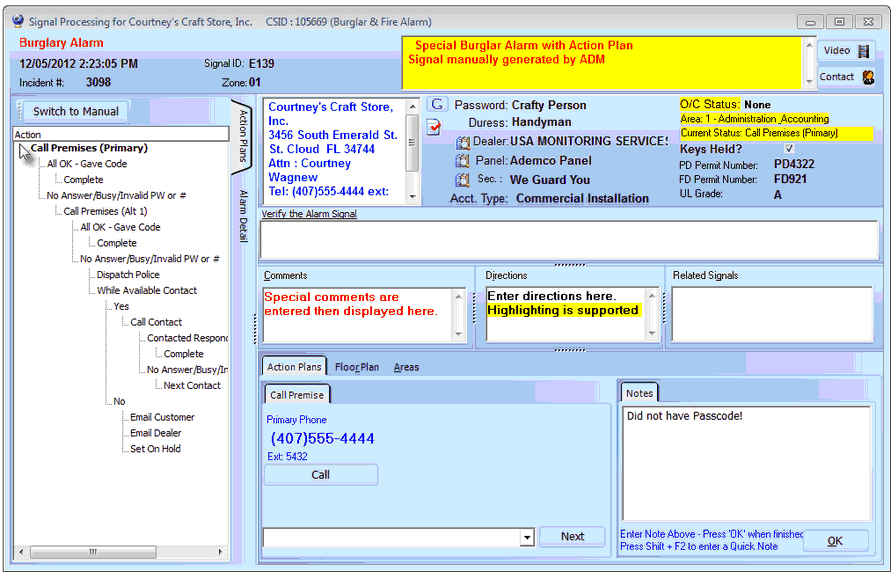 Signal Processing Form with Action Plan tabs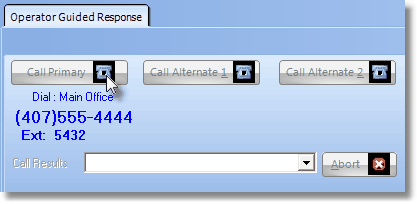 Operator Guided Response - Verification dialog

Action Plan - Call Premises - Verification dialog (with Note required)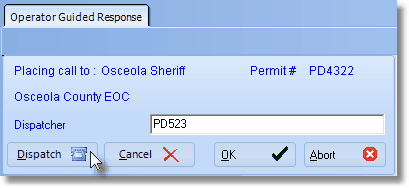 Dispatch dialog

Contacts tab with the General Information tab activated on the Signal Processing Form

Signal Options tab with the Hold Options dialog on the Signal Processing Form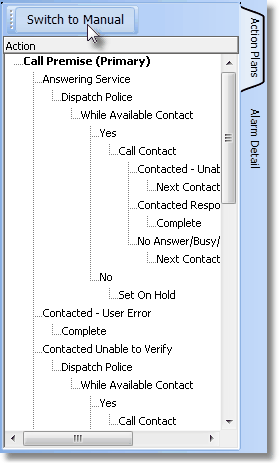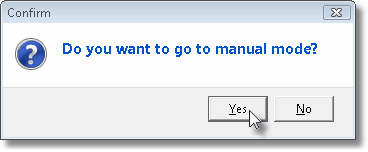 Operator Guided Response view with Signal Options tab activate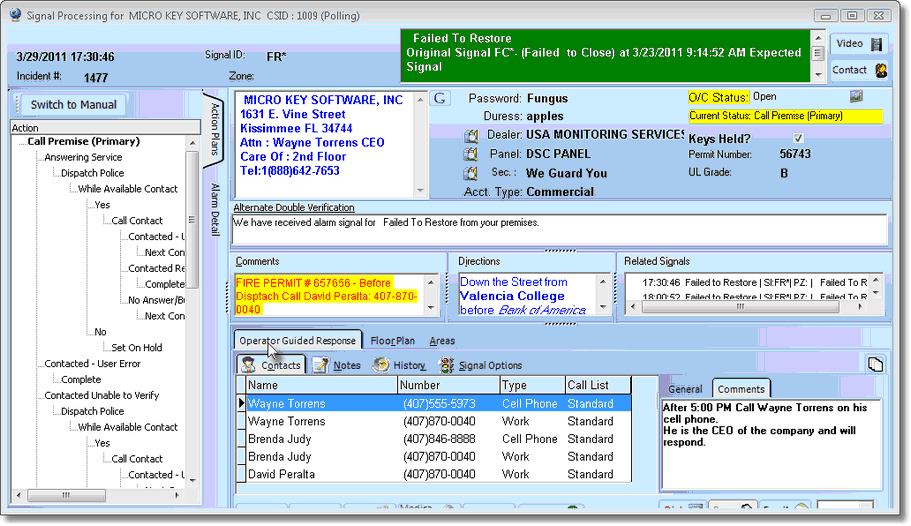 Signal Processing converted to Operator Guided Response using Switch to Manual button showing Action Tab still displayed