A Overview of the Final Start Up Entry Procedures
Creating the Summarizing Transaction (Reports)
Posting the Summarized Transactions
Step 1. Post the Summarized Transaction Reports - one month at a time.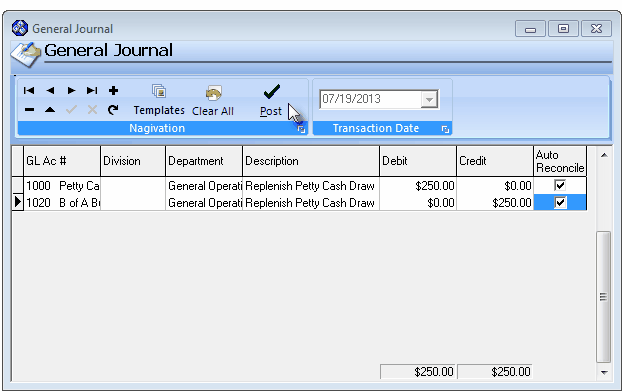 General Journal entries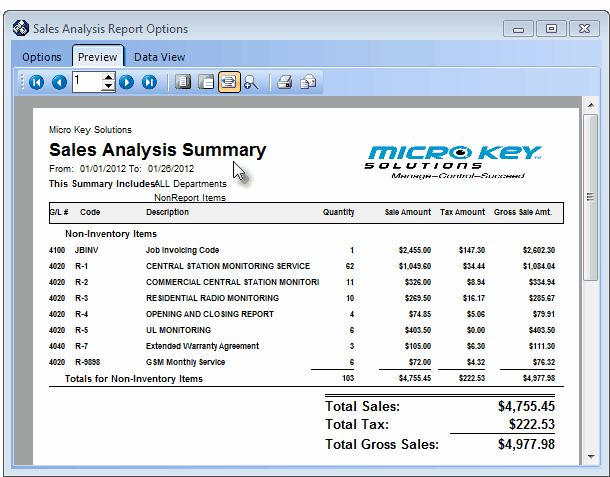 Sales Analysis Summary Report - Preview tab
Step 2. Unless this is the Current Month which, during normal operation, will not be Closed until some time has passed after the Month is over, Close the Month that you have just entered in the General Journal.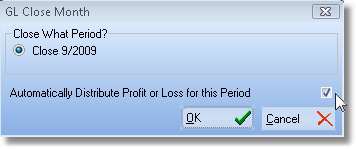 GL Close Month dialog
Step 3. If this is not the Current Month, Make any Additions or Corrections entries that may be needed using the General Journal.