To have a Sale Purchase Item be identified as an available component in a User Defined Kit, the Inventory Item box must be Checked.
Do Not Check the Kit Designation box for any Component that will become a component within a User Defined Kit.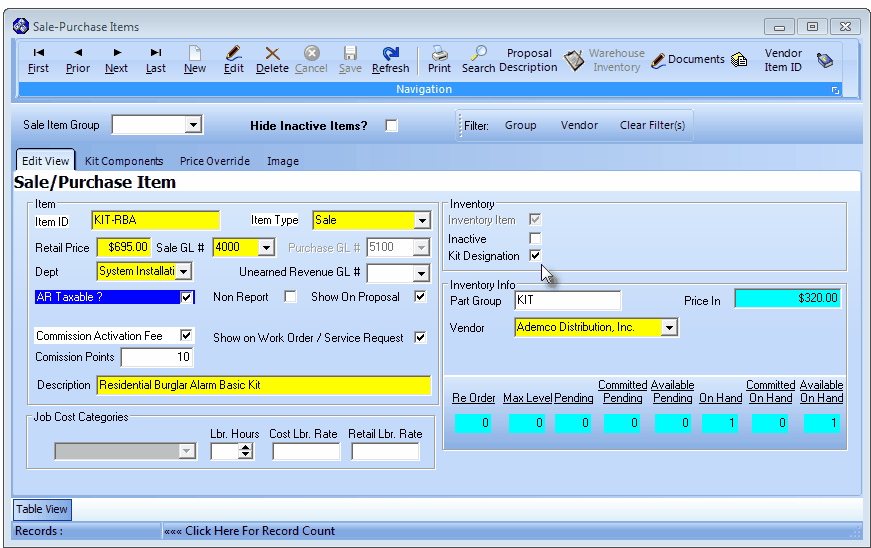 Sale/Purchase Items Form - Inventory Item & Kit Designation options (Checked)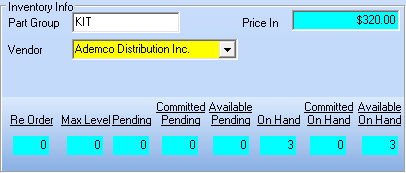 See the "Defining the Inventory Items that make up the Kit:" section below for instructions on how to do this.

Sale Purchase Item Form - Kit Components tab
Warehouse information Form

Warehouse Inventory (by location) Form

Kit Components list