Commissions Management for High Sales Volume Companies
I. Salesperson - This Commissions Tracking System is primarily designed for High Volume Sales and Installation organizations - those Companies who are marketing Fixed Price Packaged Systems (selected from among a group of predefined Proposal Packages) that are usually Installed immediately after being Sold, with no - or very few - changes made to the selected Fixed Price Packaged System.
II. Technician - This Commissions Tracking System will also track the Commissions which may be earned by the Technicians who install these Alarm Systems.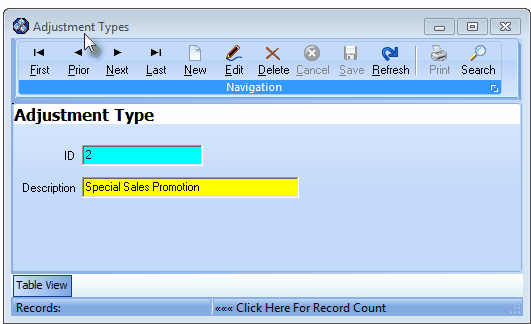 Adjustment Types Form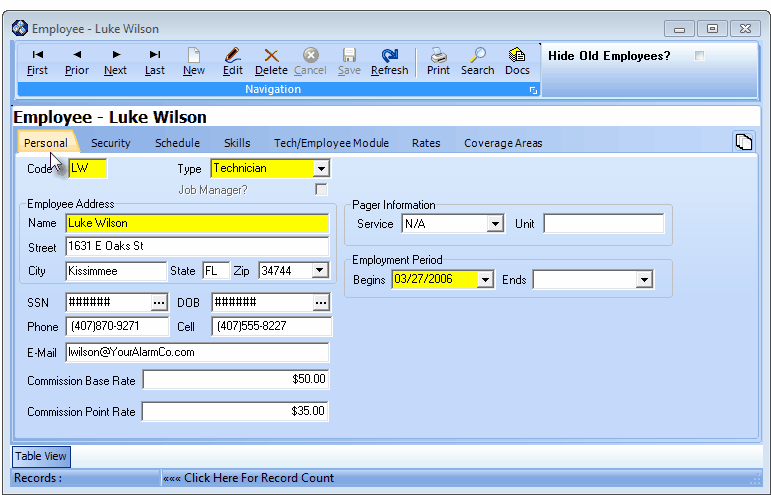 Employee Form - Personal tab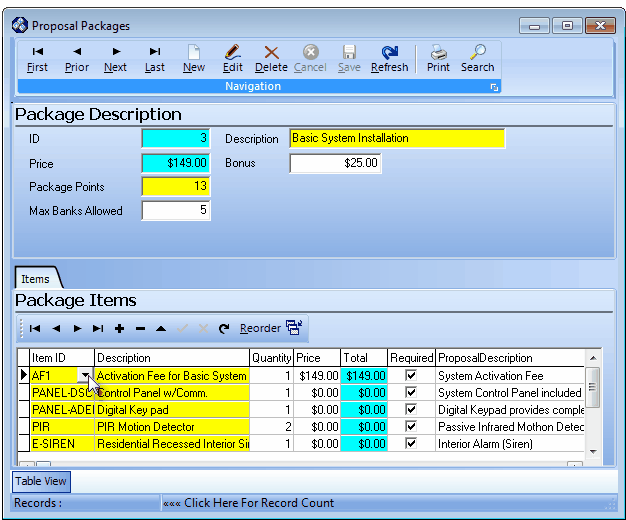 Proposal Packages Form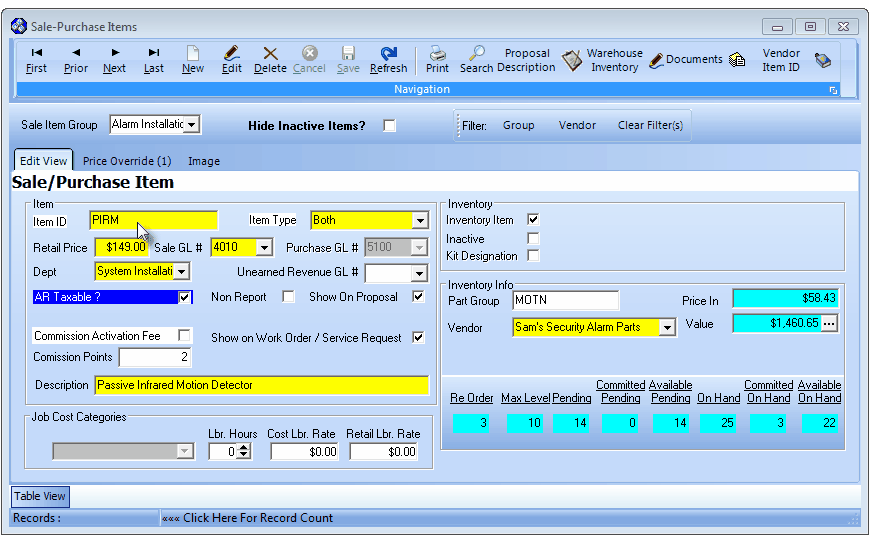 Sale-Purchase Item Form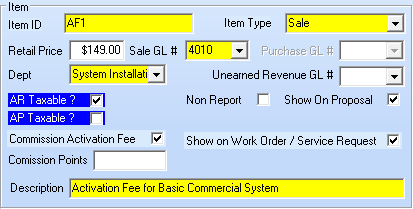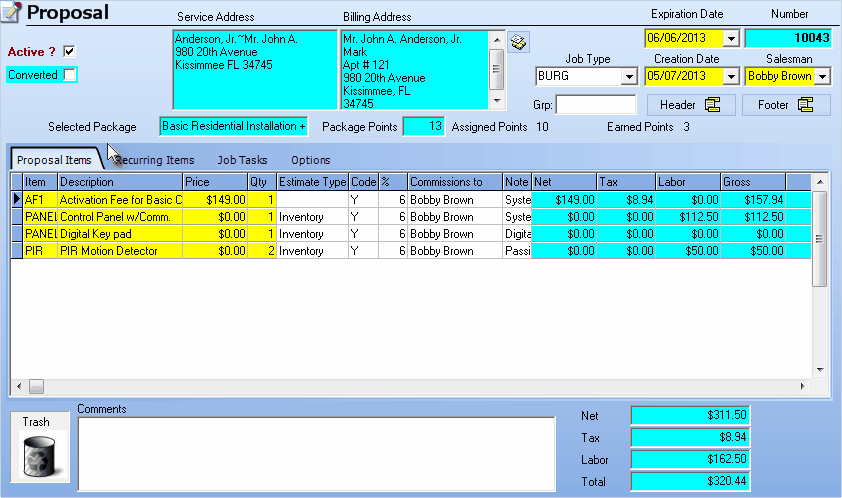 Proposal Form - Commission related fields in Header and Detail Line Items tab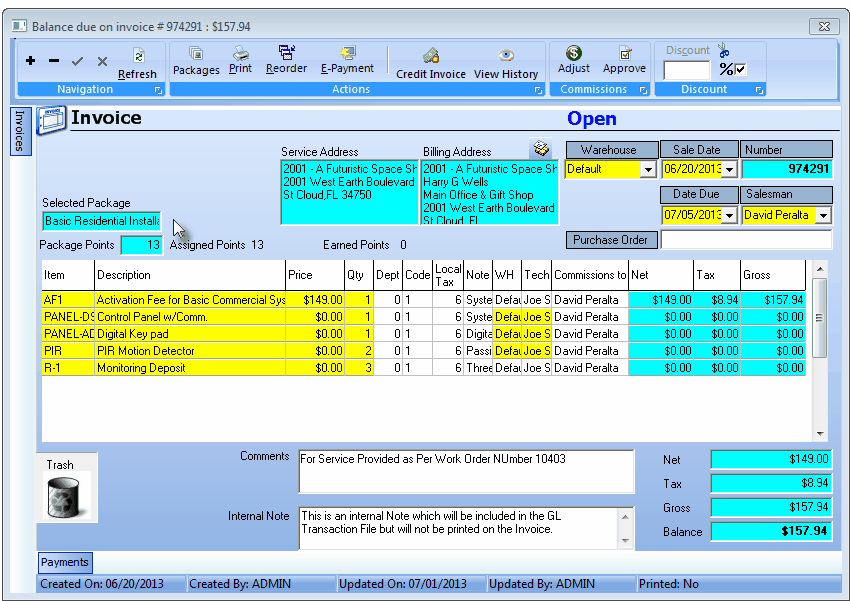 Invoice Form created from Proposal containing a Commission eligible Proposal Package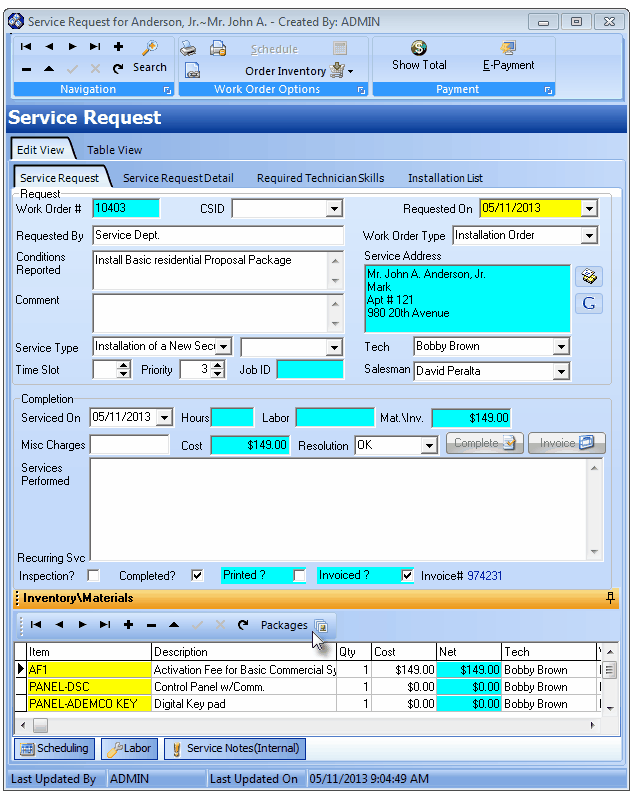 Service Request Form - Inventory\Material section - Packages Icon

Commission Adjustment Form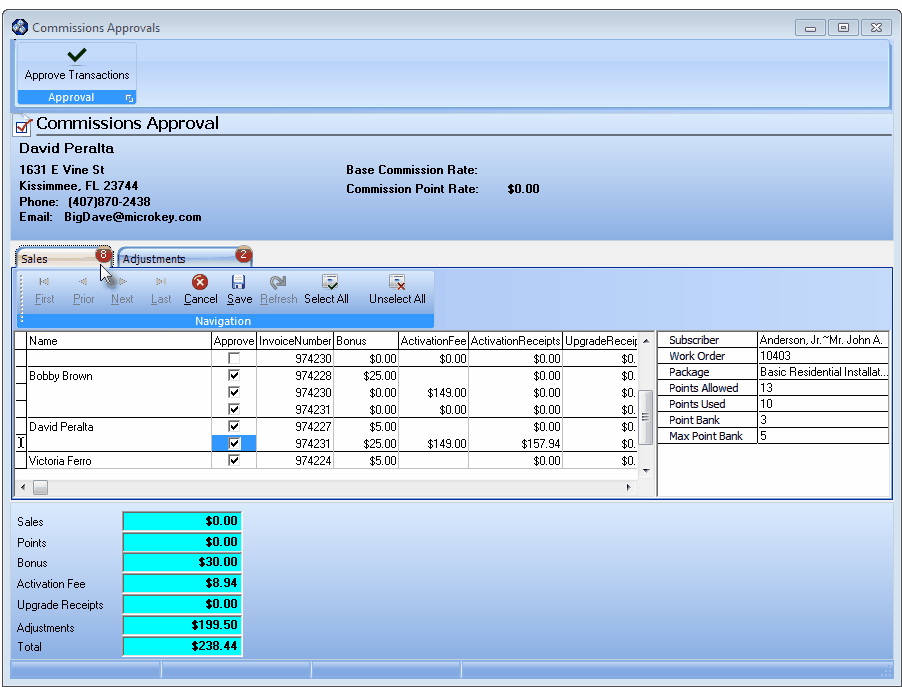 Commissions Approvals Form - Sales tab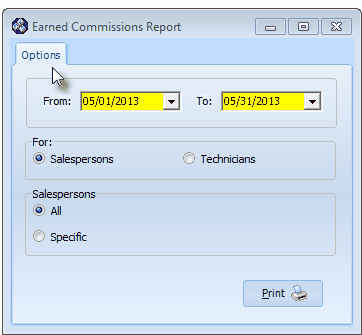 Earned Commissions Report - Options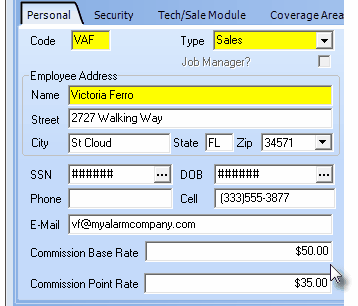 Employee Form - Commission related fields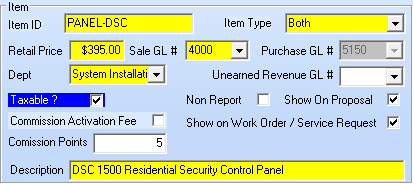 Sale-Purchase Items Form - Commission Points field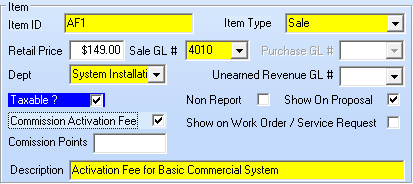 Sale/Purchase Item Form - Activation Fee

Proposal Package Form - Package Description section - Commission related fields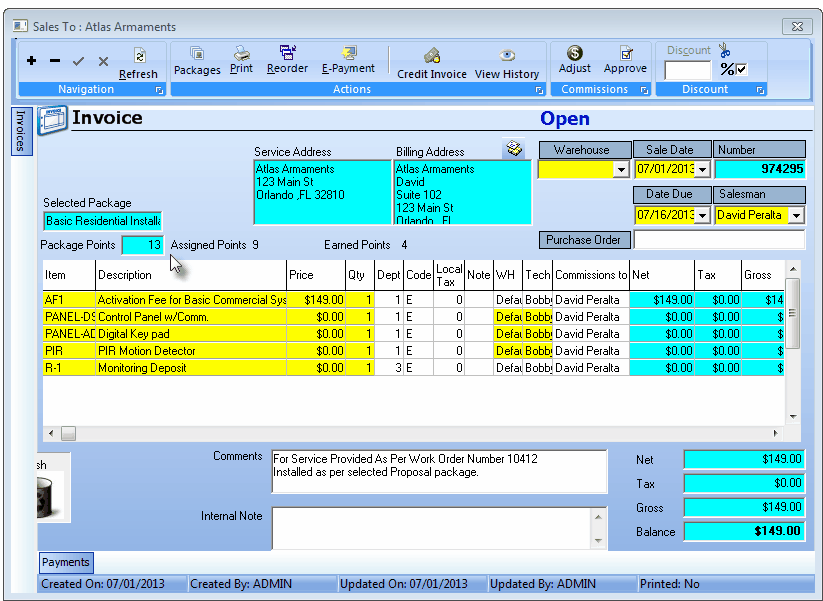 Invoice Form - Selected Package, Package Points, Assigned Points, Earned Points fields