Work Order Types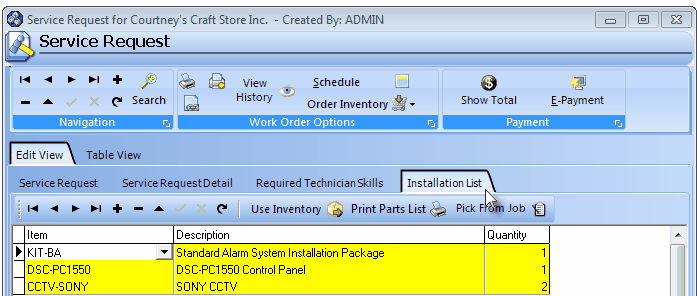 Installation List tab on the Service Request Form


Add ordered items to Work Order installation list?

Service Request Form - Installation List tab - Installation List Icons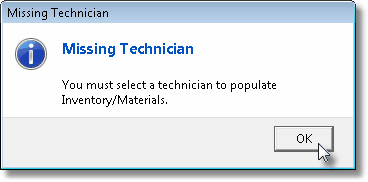 Service Request tab - Technician field is empty
Warning! One or more items will go negative in inventory. Add items anyway?

Inventory\Materials tab on the Service Request Form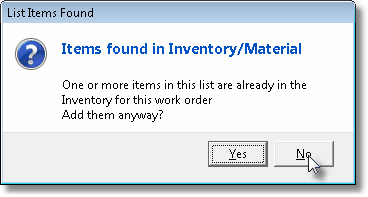 Items found in Inventory/Materials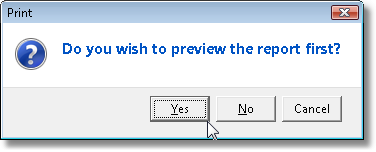 Do you wish to preview the report first?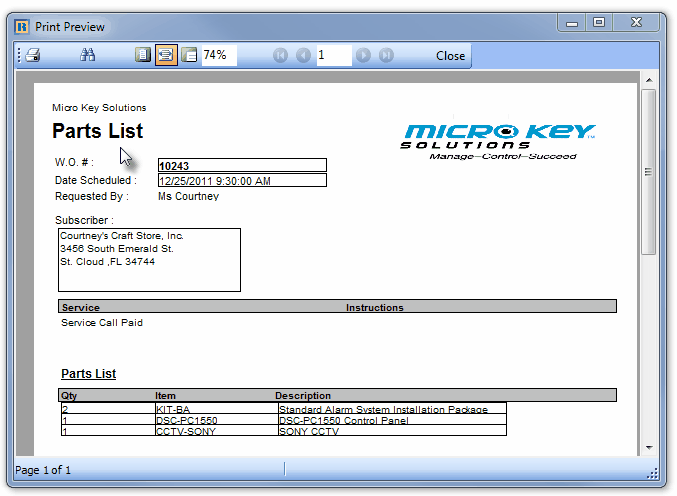 Service Request - Installation List tab - Parts List report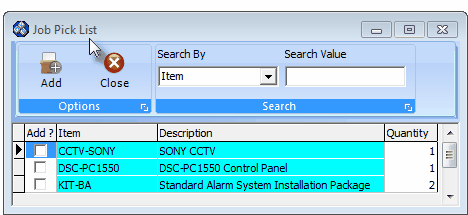 Pick From Job - Job Pick List Form