Job Costing Form - Inventory tab - Inventory List sub-tab
> Only Inventory Items will be listed for possible selection.
> The default Description may be modified, if required.
> The default is none, so you must enter a value.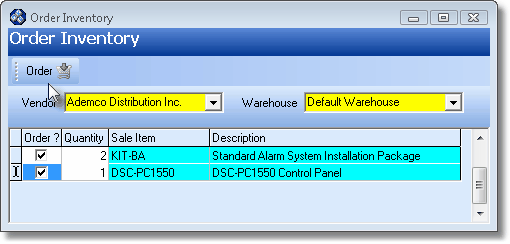 Order Inventory dialog with Inventory Items to be ordered Checked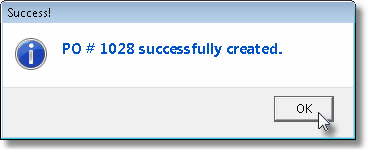 Purchase Order successfully created

Purchase Order tab on Job Costing Form listing new Purchase Order created in Order Inventory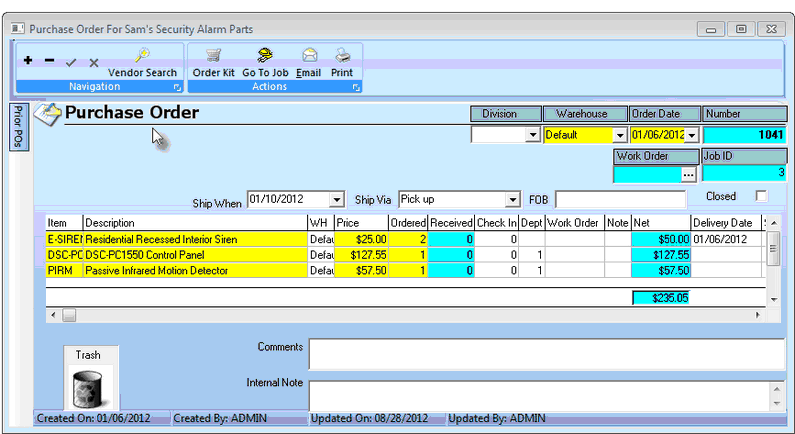 Purchase Order that was created using the Order Inventory dialog accessed within the Inventory List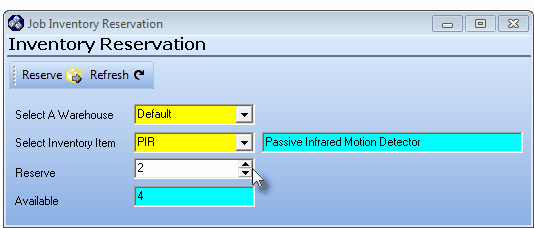 Job Inventory Reservation dialog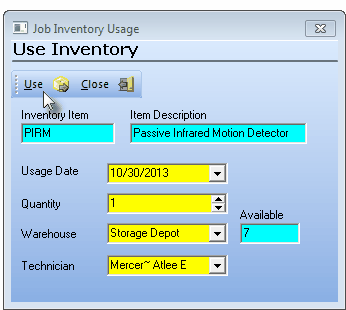 Job Inventory Usage dialog accessed in the Use Inventory tab
Warning - Negative Inventory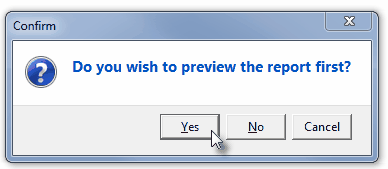 Do you wish to preview the report first?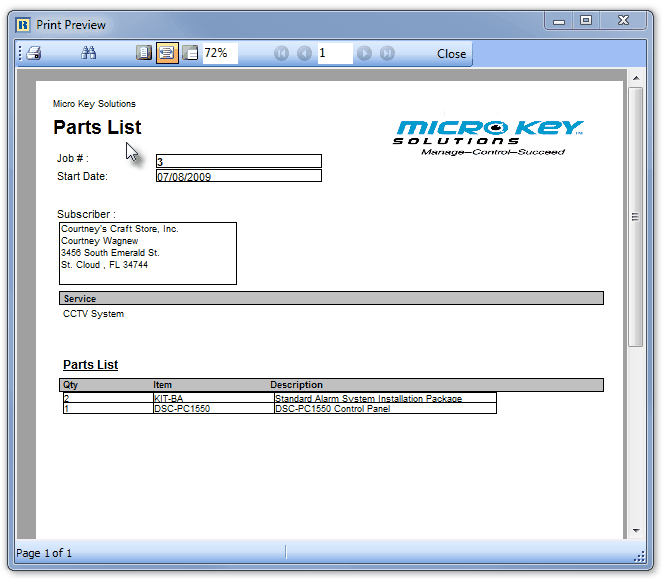 Pasts List - Preview