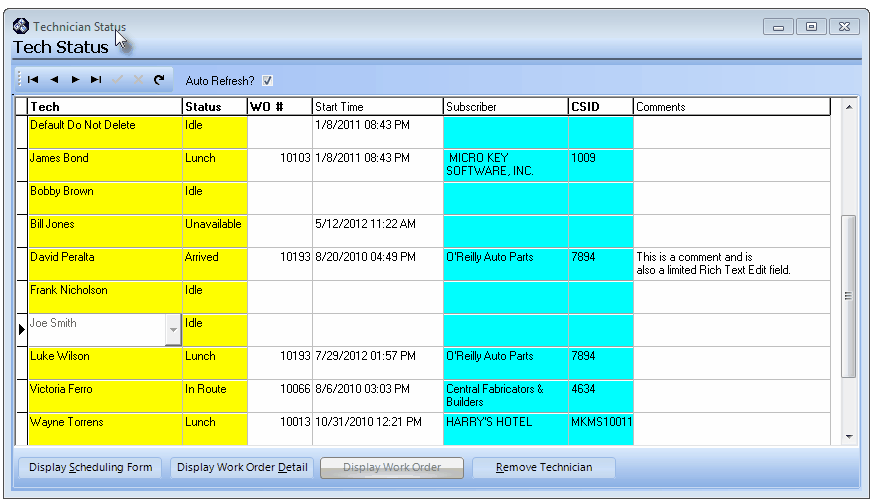 Technician Status Form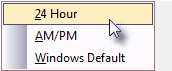 Edit Text Form
1. Tech - Locate the Technician whose status is to updated indicating their progress in servicing a Work Order Number entered through the Service Request, the Automatic Recurring Service procedure, the Quick W.O. Form or the Technician Scheduling Form.
2. WO# - Assigning a Technician to a Work Order:
3. Subscriber - The Subscriber information will be inserted automatically.
4. CSID - The CSID information will be inserted automatically.
5. Status - Using the Drop-Down Selection List , Choose the Technician's Status (perhaps In Route) in the Status column.

Status Options
6. Start Time - When the Status is changed, the Start Time field will display the Current Date and Time.
7. Comments - Initially, or at any time this Technician is working on the selected Work Order, a relevant note or comment may be entered.

Do you wish to mark the work order as completed?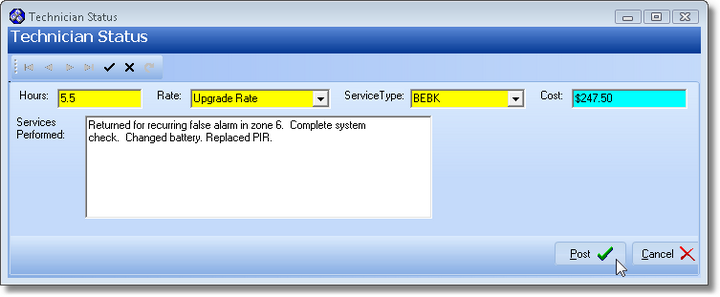 Technician Status Form for Completion information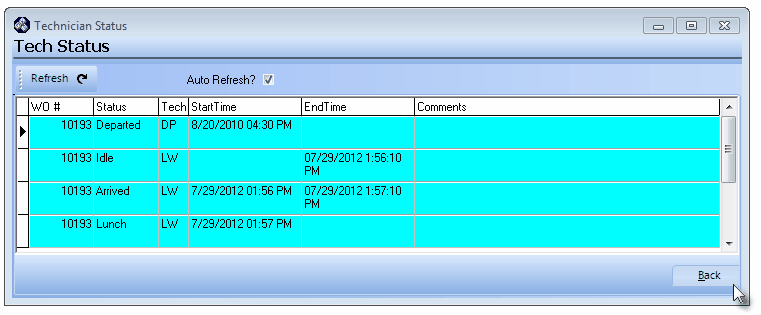 Display Work Order Detail for a Technician Status Form

Service Request Retails tab on the Service Request Form