1. Create a special "Operator Check-In" Resolution Code.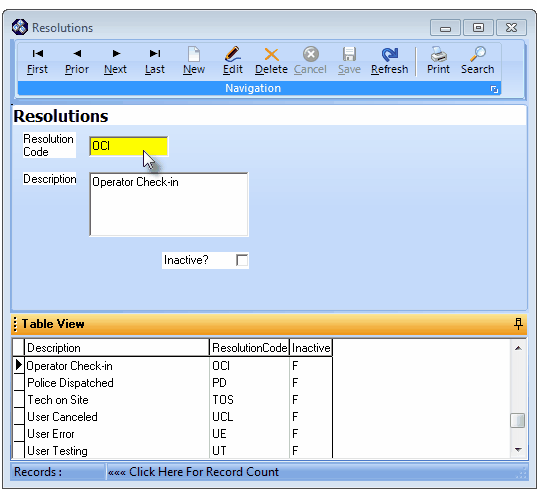 Resolution Code Form - Operator Check-In
2. Create a "Company Account" (if that has not yet been done).
3. Enter Central Station Data for this Company Account.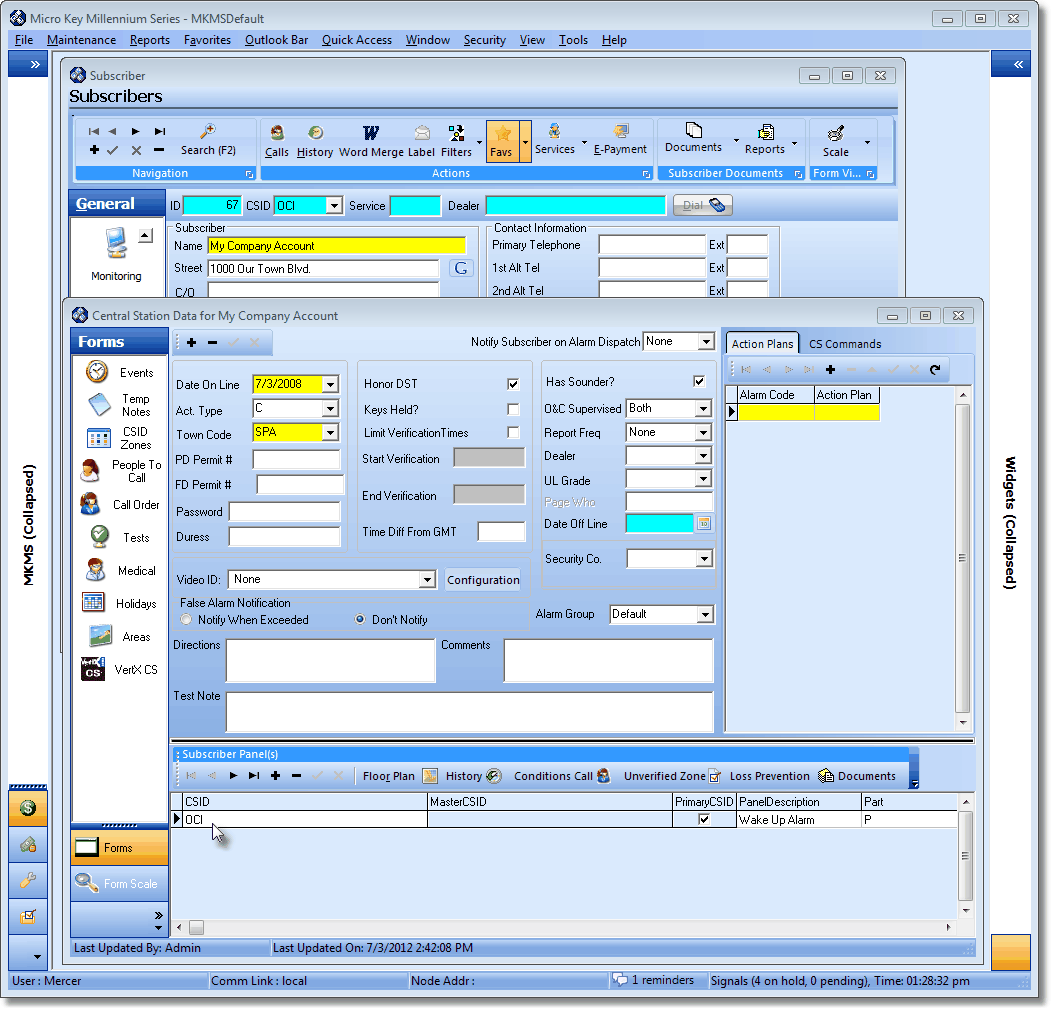 Subscribers Form - Central Station Data Form - Subscriber Panel(s) section with the "OCI" CSID defined
4. Create an "internal" CSID in the Subscriber Panels section of the Central Station Data Form for the Company Account record (see illustration above).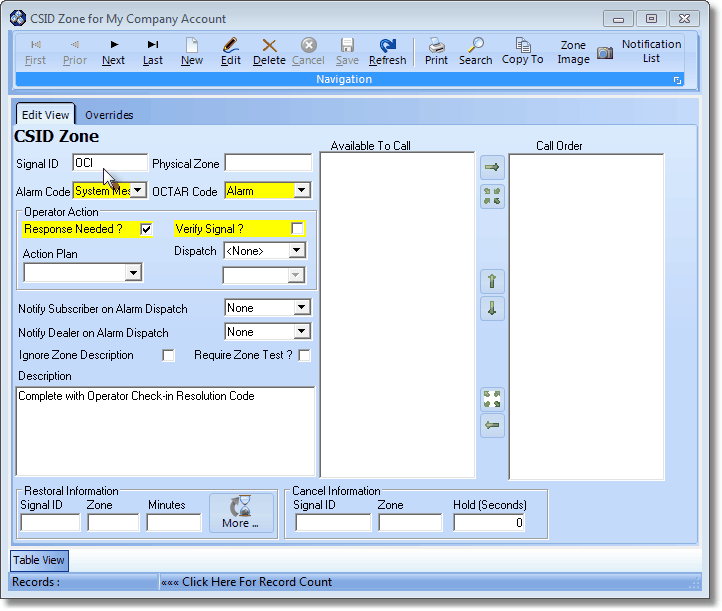 CSID Zones Form with special "OCI" Signal ID defined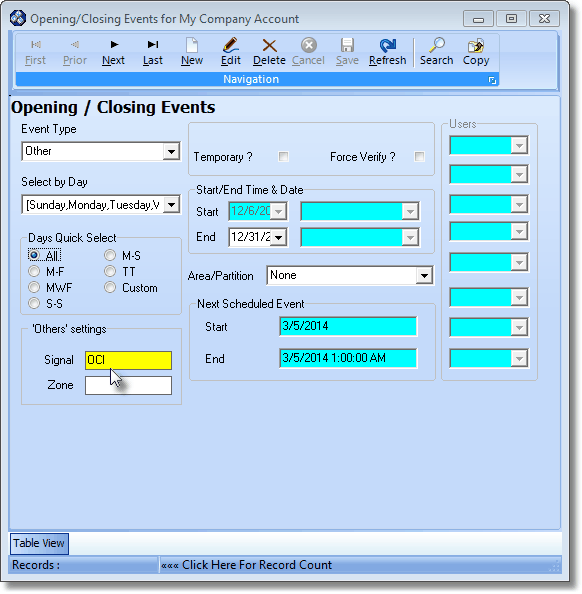 Opening / Closing Events Form - OCI Signal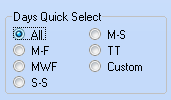 Days Quick Select