1. Refunding a Receipt that has not been Allocated (the Left To Allocate value is equal to the Amount Paid value):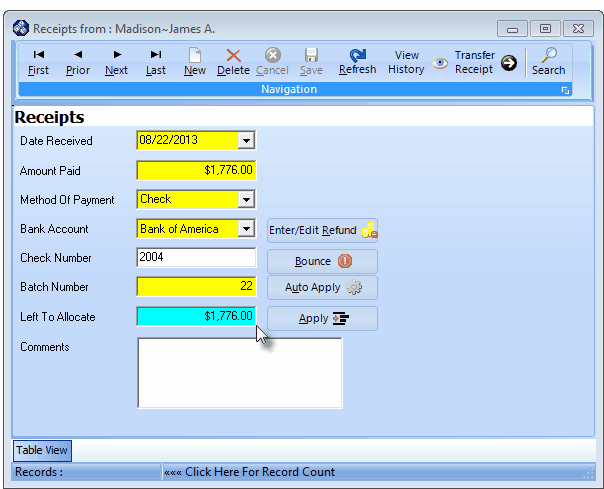 Receipts Form - Unallocated Amount to be Refunded


Refunds dialog opened from the Receipts Form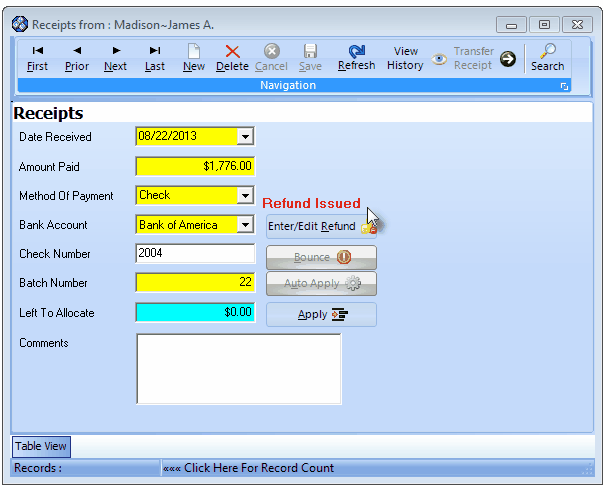 Receipts Form showing Refund Issued message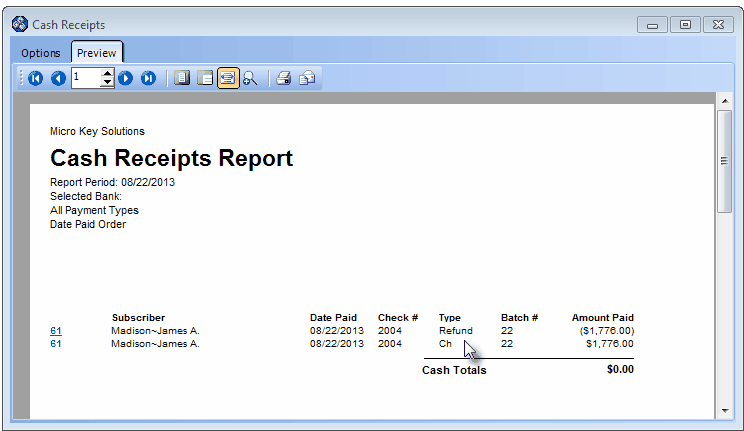 Cash Receipts Report with Refund and Bounced Check information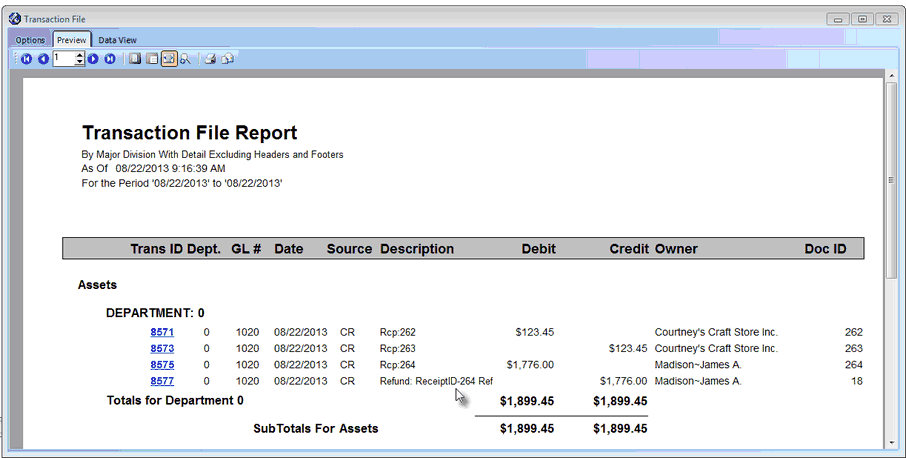 Transaction File Report showing a Refund to a Subscriber (and a Bounced Check) transaction
2. Refunding a Receipt which has been Allocated: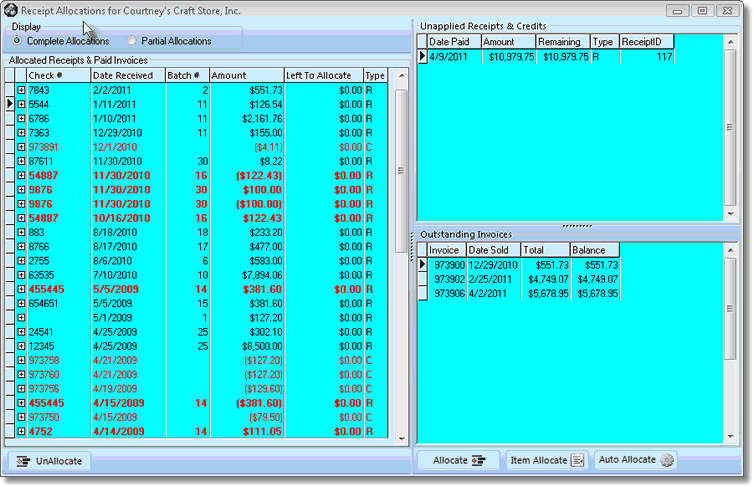 Receipts Allocation Form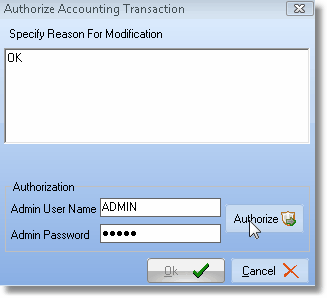 Authorize Accounting Transaction Form

UnAllocate Confirmation dialog
3. Edit Refund - Adjusting a Refund for a Receipt: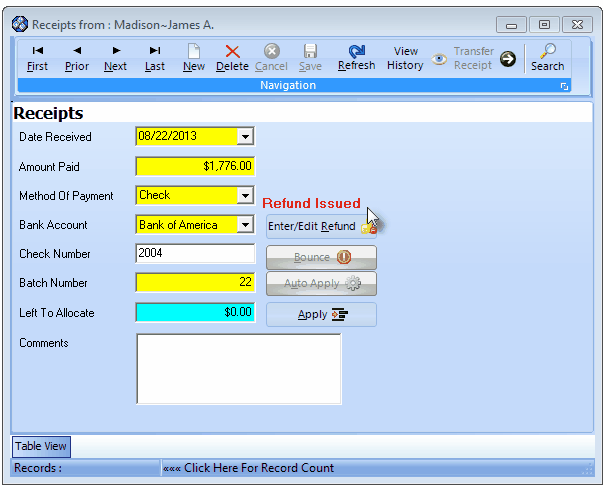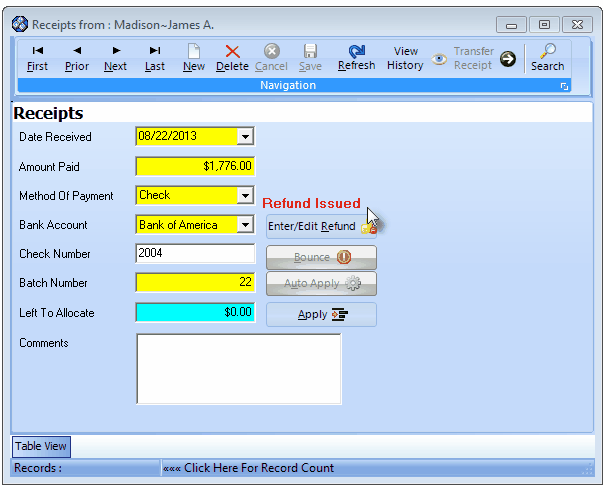 Receipts record with Refund Issued
The Refund will be dated when it was Issued, not the Date of original Receipt, but will be listed immediately below the Receipt, itself on that report.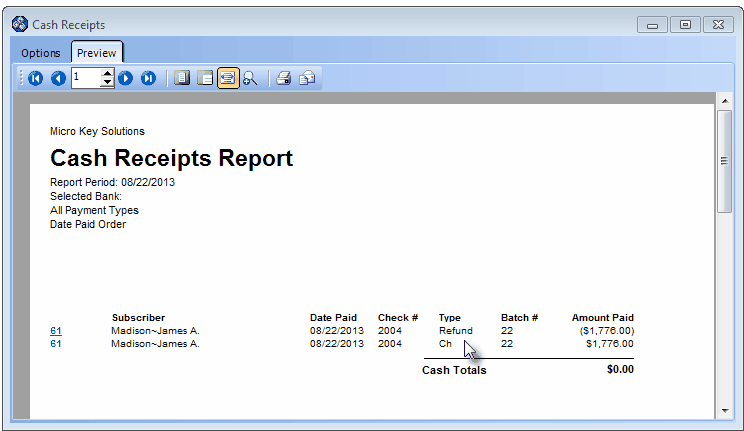 Cash Receipts Report containing Refund information